Following the release of FC Barcelona's new crest, we decided to interview Conrad Llorens, CEO and co-founder of Summa, the marketing agency that carried out the re-design.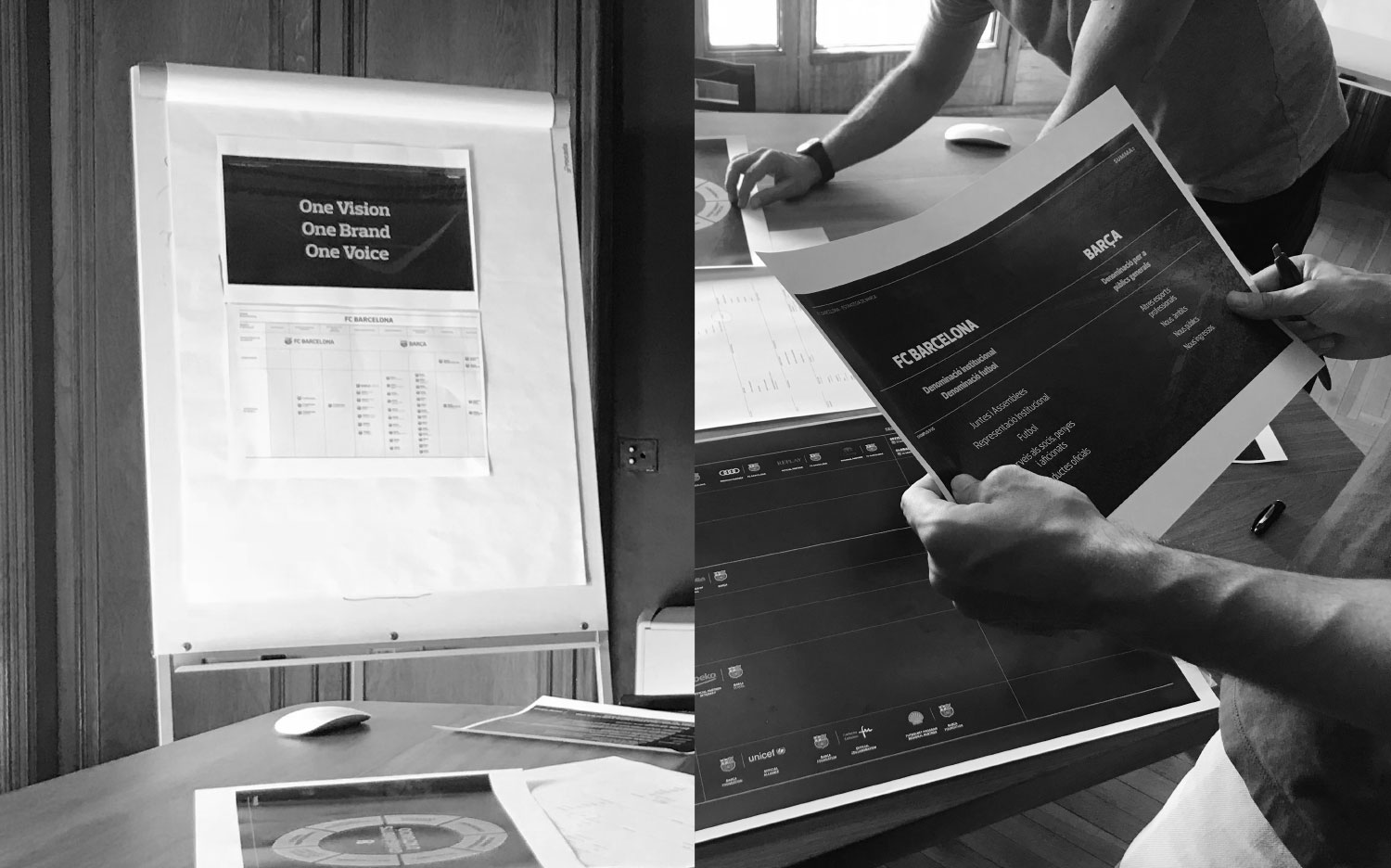 First of all, how does it feel to be faced with such a big project? Surely it's quite daunting?
We face every project we're given with the highest level of professionalism, always aiming to give it our best. But this one was obviously special, given that many of us are members or fans which made it really exciting. And of course it came with a huge responsibility given the impact that this would have on everything FC Barcelona-related.

What are the biggest problems you faced during the re-design?
Confidentiality – avoiding anything being leaked to the press ahead of time. We took every possible security measure, since the team involved was made up of so many people, making it difficult – just imagine: Summa is made up of 90 employees. In the end, I'm so proud of the discretion and professionalism of everybody involved in this project, given how special it was.

Is this the start of the club growing it's brand?
A project like this begins with a strategic stage that aims to develop the brand by making it even more global, bringing in new audiences and reaching new markets. With this as their goal, FC Barcelona got in touch with several of the best marketing companies worldwide. It was incredibly satisfying when my agency was chosen to take on the exciting and challenging project that is positioning Barça in a universe of huge global names, and not just sports brands.
Given the strategy, we had to clearly align and evolve the brand's expressive register, for which we designed a visual system inspired by their values and attributes, providing a distinctive and flexible language that was able to adapt to different contexts and audiences. A system of adjustable colours, borders, and textures according to the different areas and scopes of the club's activity. We also designed a font exclusive to FC Barcelona based on the crest's features, which is versatile and matches the brand's personality. But in search of the excellence that is essential to everything that surrounds a brand like Barça, there was something that we also felt needed to change so as to adapt to modern times and adhere to the strategy: the crest.

Recently we've been seeing some very drastic re-designs in the context of football, those of Juventus and Atléti, for example, and we've noticed that yours is a lot more subtle. Were you instructed by the club not to make too big a change, or was it your team that decided to stick to the same base design?
Since the last crest update in 2001, it's context, society, and technology have developed a great deal and it was time for another change. We knew that we were dealing with a symbolic and sensitive element of the club that brings about a lot of excitement and emotion, so we had to treat it with the greatest respect, and there was no big reason to make a radical change. So we put forward a transformation that was loyal to it's roots and the crest's historical elements, but made it more visible, brighter, easier to reproduce and in a way that it remained true to itself in each and every format, especially digital.
Due to the strategy, the new crest doesn't include the letters FCB. In fact, it doesn't use any text whatsoever, giving it an old-time look in the modern day. That also allowed us to expand the blue and burgundy stripes and give the ball more presence – an iconic element representing Barça's style of play. All of that combined made for a perfectly identifiable, yet more minimal, modern, and harmonious crest.
With the crest's new layout, elements such as the flags, and as you mentioned, the ball, now have a greater presence. Is this due to the club's connection to it's history and Catalan heritage?
No, it was more about creating a more blaugrana (blue and burgundy) crest and strengthening the ball, an iconic element representing Barça's style of play.

Does the ball's protagonism have anything to do with the popular please "the ball makes us more"?
Of course – Barça's style of play is one of their most undeniable characteristics, and making the ball stand out pays homage that.
Was the removal of the initials FCB the club's decision, or that of the creative team?
During the strategic phase, we compiled the entirety of brands, sub-brands, extensions and expressions belonging to the club and analysed which of those were valuable or not, so that we could consequently optimize the portfolio and be sure of the best possible method. One of the first recommendations that we made was to give the Barça brand a sense of seriousness that those initials never really had, even though it is probably the club's most well-known expression worldwide. Therefore, we advised FC Barcelona's official marketing team to focus on the phrases "FC Barcelona" and "Barça" and do without the acronym FCB, which doesn't actually distinguish FC Barcelona (Bayern Munich also use it, among others) and lacks the sense of emotion or any necessary connotations needed to strongly project it into a current context.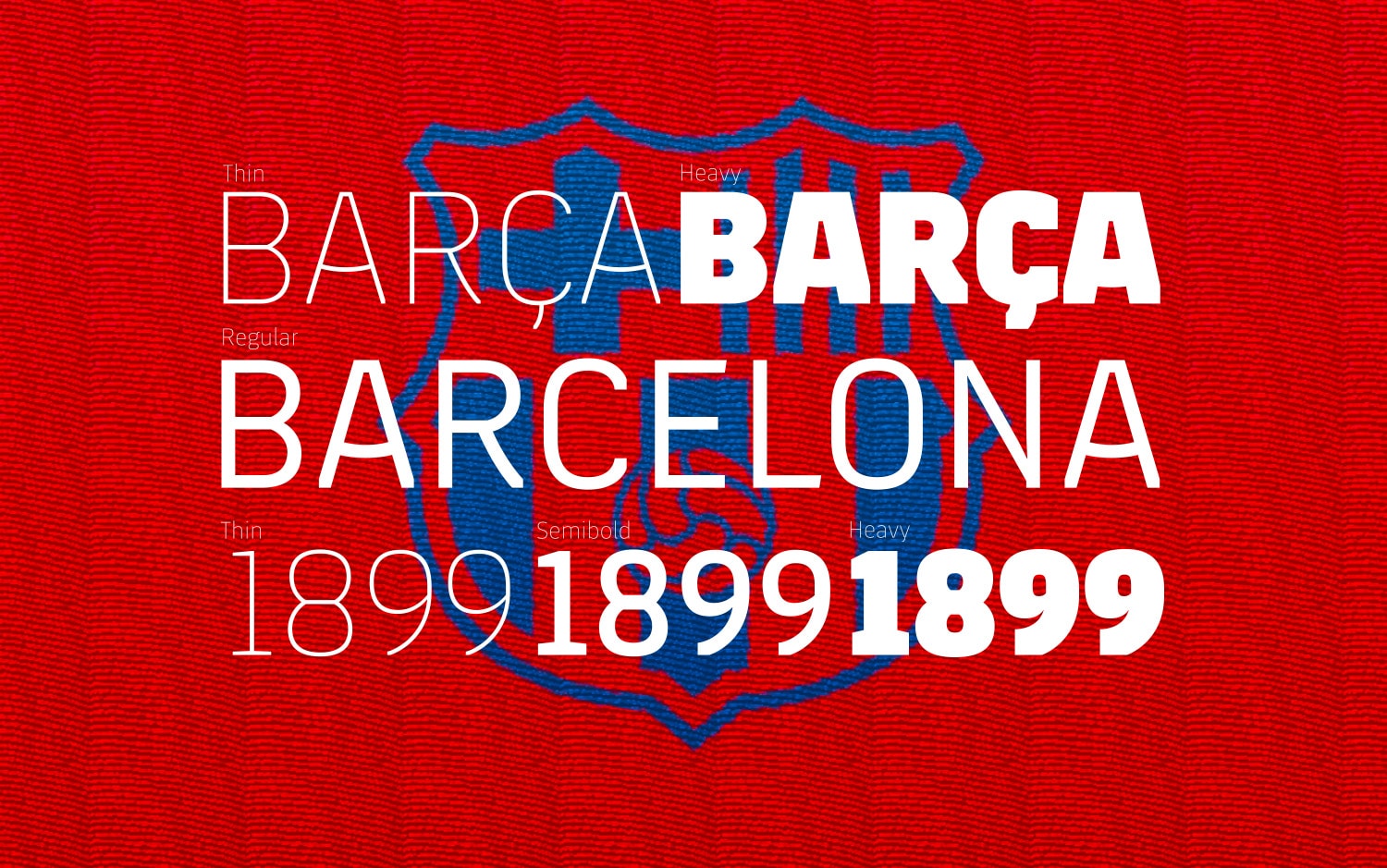 Most of what we've seen publicly has been about the crest. Will the font the we've seen in some images be the official club font? Will it be extended to use on Barça shirts and communications?
The font started being applied to the brand a few months back. We started this work over a year ago and it has been a process of constant evolution. The crest also forms part of that process, even though it has a more symbolic, emotional, and special meaning. However, there is still a lot that needs to be done to achieve FC Barcelona's branding goals and we're very determined to do so.
How sure are you that the club's fans will approve of the new crest?
It's them who have the final say! This is Barça, where orders aren't given by just one person but by all members, which is part of what makes them so great.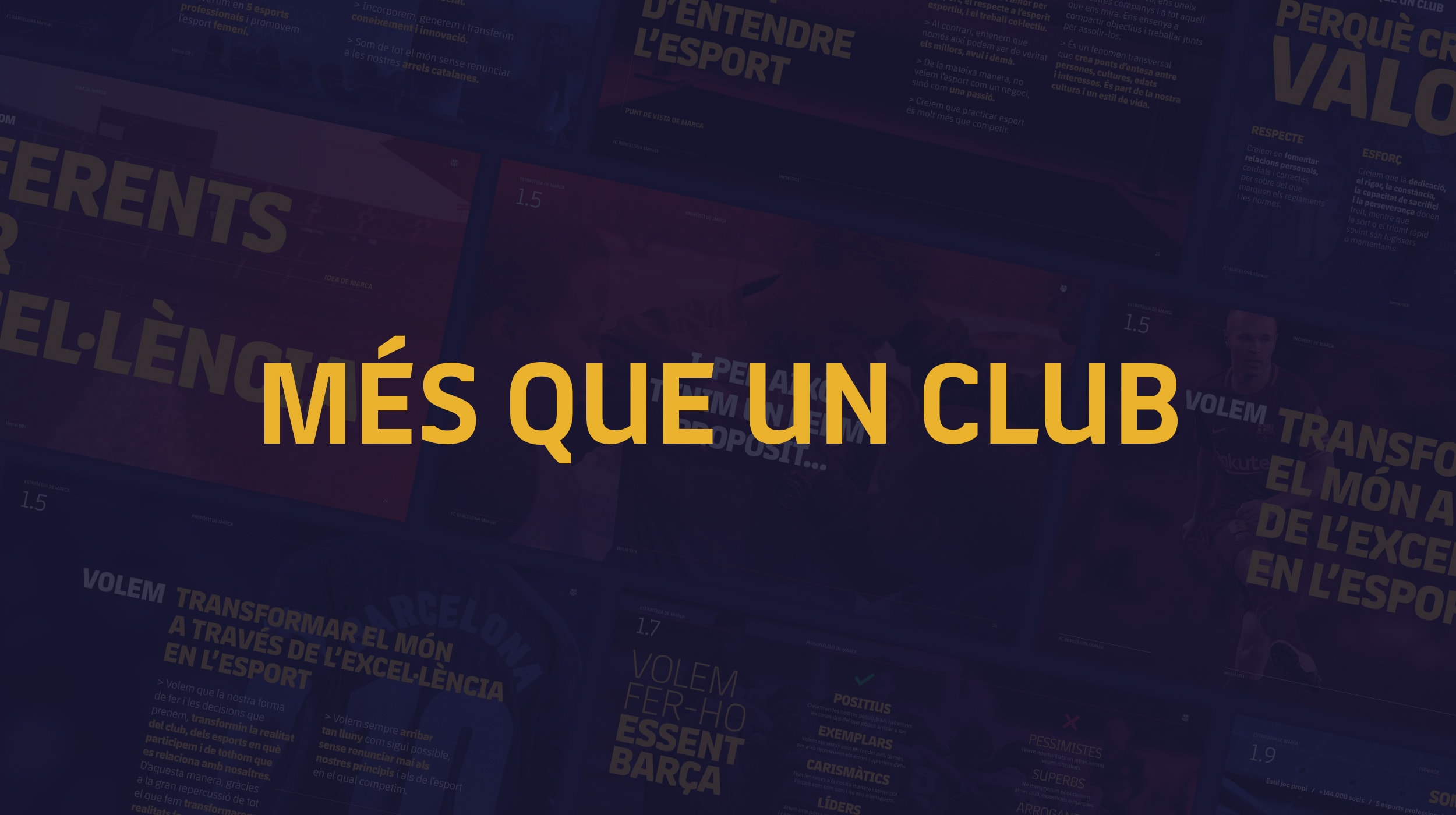 How have reactions by fans made you feel so far?

Those that we've been seeing are generally really positive. We already knew that when it comes to something like this, there are all sorts of opinions, but the handful of professionals who've had their say have unanimously been all for it. We've received uncountable congratulations from co-workers and fans. We're really satisfied.
Finally, which is your favourite Barça crest of all time?
Ours, of course. Nearly all of the past ones really connect with the age in which they were living and improve on those that came before, and ours does that too. Right in this moment, it's the best that Barça could have.
Many thanks to Conrad and all of those at Summa for letting us interview you.
Images: Summa